What is RSS?
Hello and welcome to another stop in our Affiliate 101 journey. This article is all about What is RSS and how you can use it to your advantage! Dont worry there's nothing nerdy or technical about this thread!



This symbol above is a symbol for RSS. RSS stands for Really Simple Syndication. And it does a variety of things on both sides of the coin.
For the Traffic:
Most people are interested in many websites whose content changes and updates all the time. Examples of such websites are news sites, community and religious organization information pages, product information pages, medical websites, and weblogs.
Repeatedly checking each website to see if there is any new content can be a doozey.
So for people surfing the web they can subscribe to an RSS for the sites they are interested in and keep up with the latest changes without having to go to each website! The RSS will automatically update with the latest content for the webpages you're monitoring making it easy to stay up on the latest information!
For the webmaster:
It is a way to easily distribute a list of headlines, update notices, and sometimes content to a wide number of people. Having one of these one your site is the new way for traffic to bookmark your site!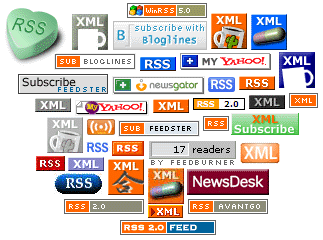 RSS is a tool that being used on more sites and by more people everyday. Another great thing is...there does not even have to be a web page associated with the items listed -- sometimes all the information you need may be in the titles and descriptions themselves!Here are some other uses of RSS:
* Notification of the arrival of new products in a store
* Listing and notifying you of newsletter issues, including email newsletters
* Weather and other alerts of changing conditions
* Notification of additions of new items to a database, or new members to a group
In conclusion, RSS is a way to get your information out to your audience and keeping them up to date on the latest changes you make.
As an affiliate marketer you want your traffic knowing about the latest products you have to offer. In the same manner you would want to subscribe to RSS feeds that carry great content that you can use on your site or that can help you grow as an Affiliate marketer.
Next we will go over how to use RSS feeds to market for you!