How Do Affiliate Programs Work?
Im sure you have gotten a hint at what affiliate marketing is and the benefits, but what are affiliate programs how do they work? I mean how do they know who to pay and who not to pay?



---
An Affiliate Program is simply an option or membership that a company offer, allowing those who choose to advertise their products, to make commissions based on their advertising and marketing efforts.
---
Sounds all big and fancy, right?
So how do they work?
Truth is....they have a special "unique code" that identifies you and keeps count of how many clicks you have on your link.
Do You Have An Email Address?
Most everyone online has an email address of some kind.
How do they know who gets what email?
I'm sure that when you signed up for Yahoo, AOL, Hotmail or any other clients, you had to create a unique ID name for your email. maybe something like....
ImRickJamesblank@yahoo.com or.... Samuraijedi@hotmail.com....or even.... topmodel82645@gmail.com



Regardless of what you picked, you defined your email address with its own unique name. And thats the same way affiliate marketing works.
Instead of getting it at the front of an email account....you get it at the end of a website. Lets break it down:
Let's say that you signed up to be a affiliate of your favorite website....PartnerAffiliate.com Because we give 80% commission on everyone who visits our site and donates $1. (not really, but just play along!)
You clicked on our affiliate program link, like the benefits of whats being offered, and signed up. After you clicked send...we give you an automated URL for signing up based off of your login name and/or what number you signed up when joining us. Here's your URL...



https://www.partneraffiliate.com/UltimateCoolPerson
That name fits you well right? We thought so.
Thats your URL.....everyone has a unique URL they advertise, but still takes them to PartnerAffiliates.com. It just has your special unique ID at the end so the company knows.
When you have people click your URL your telling us "Hey! I brought this person to your site...I'm getting the money for this one!"


Many affiliate programs have back offices that allows you to see your stats, such as how many people clicked your link that day, week, and month, how to make banners and buttons, and much more.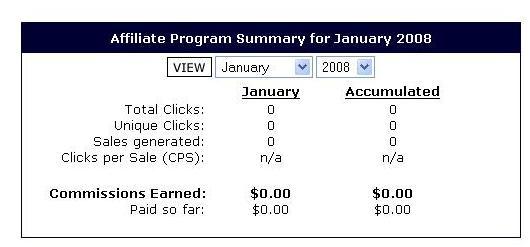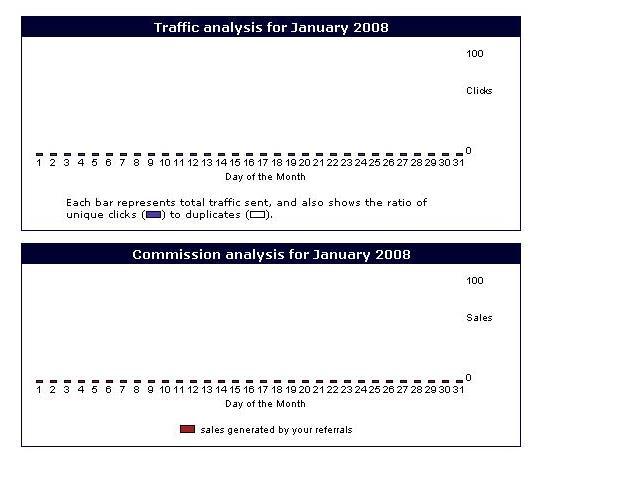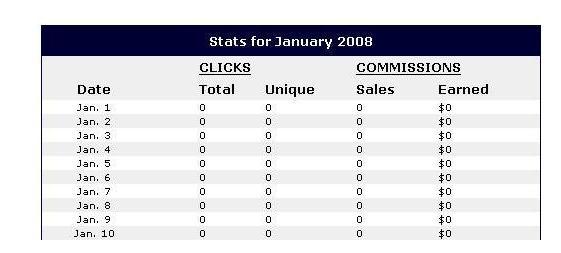 Many also offer a cookie time frame, which says that if someone clicked your link today, but didn't buy anything, it enables you to still receive the sale if they make it later on down the road.
Cookie time lengths vary from 30 days up to 2 years! You find out these things before you sign up so you know what your getting for helping out.
Here the affiliate programs we show will have majority of that information provided upfront so there's nothing you don't know about when your thinking about getting started.


Now that you know how Affiliate Programs work, your next move would be to determine which program is right for you?
There are four different ways to get paid through affiliate programs, and this is one way to define what kind of affiliate program you are dealing with.


---
From here we choose not to guide you to any specific affiliate program type, instead we suggest you look at all of them and choose which one(s) is best for you.
Just because we define each type of pay individually it doesn't mean that all affiliate programs only offer one way to get paid.
Many offer various combinations of the four we provide for you here. We simply do this so you can understand each one individually.
---





Click Here To Discover The 4 Types Of Affiliate Programs!

Click here to review How Do Affiliate Programs Work.